The aim of the Local Buying Foundation is to support and deliver economic and local/regional business programs which build capacity and capability in the communities where BHP, C-Res and the Local Buying Program operate.
We do this through the support of programs and initiatives that target local business training and development needs.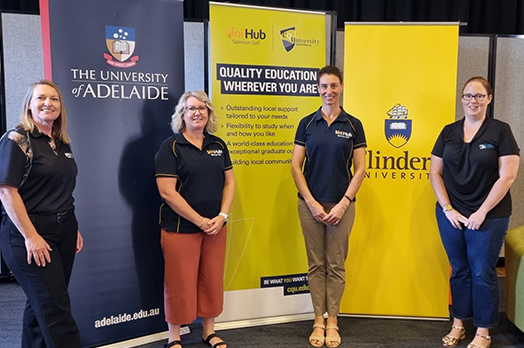 The Local Buying Foundation is adding value to our local regional communities in South Australia. The Local Buying Foundation supports six local regions across South Australia. Below is a snapshot of the SA data as at 30 November 2023:
SOUTH AUSTRALIA Funding Round Dates:
2024:
Round #1 closing: 10 May 
Round #2 closing: 18 October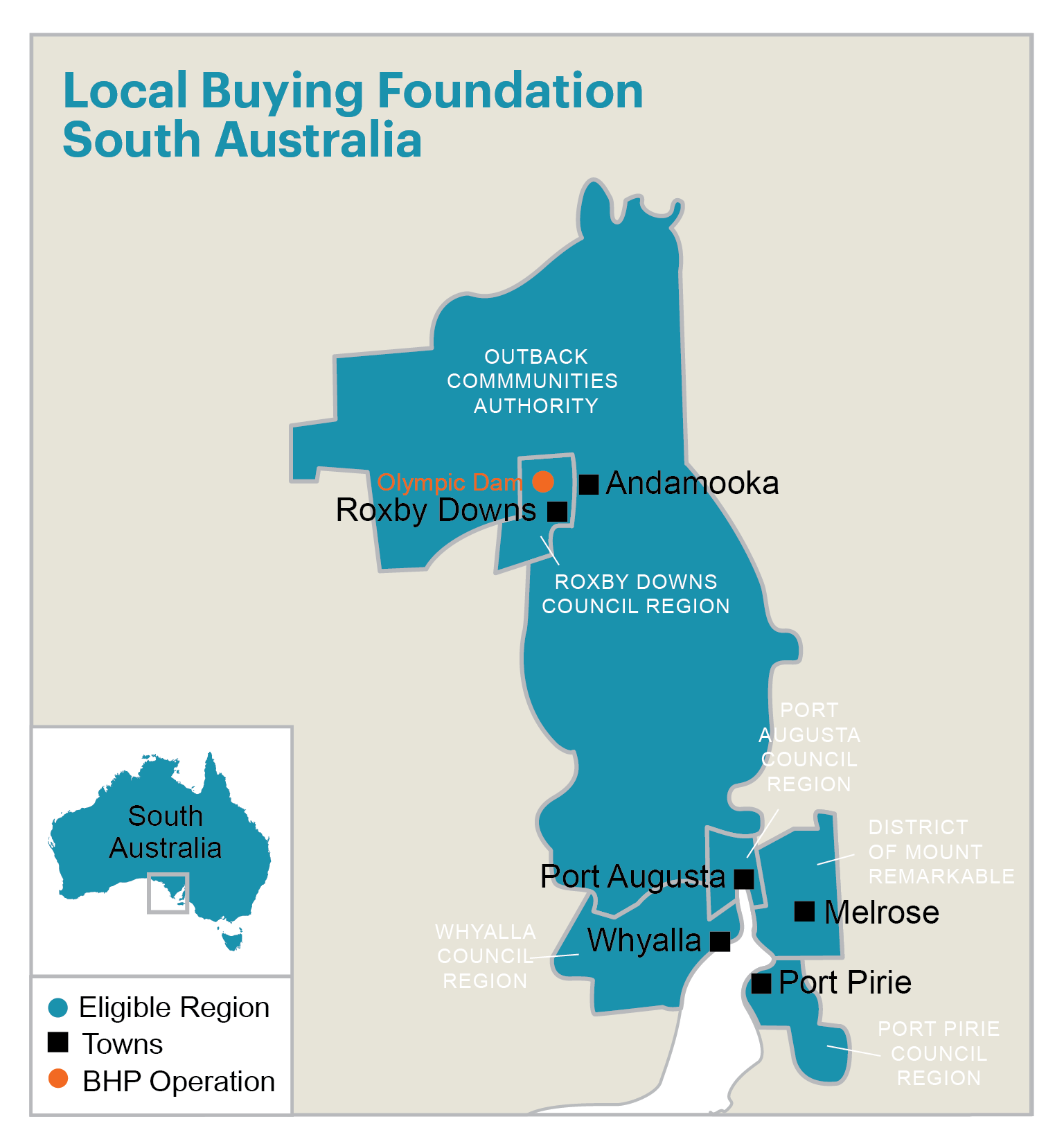 Supported regions in South Australia:
The Local Buying Foundation in South Australia aims to enhance the economic stability in the local government areas of:
District of Mount Remarkable
Port Augusta City Council
Port Pirie Regional Council
Roxby Downs Council
Whyalla City Council
Outback Communities Authority
To ensure that the Local Buying Foundation funding opportunities target genuine community needs, a Local Buying Foundation Advisory Committee has been established for each foundation. The role of the Advisory Committee is to provide guidance and market/environment intelligence to inform, identify and support and the investment and disbursement of the Foundation's funds and to oversee effective governance of the Foundation.
The Advisory Committee ensure that approved projects, programs, and initiatives align with the Foundation's objectives, meet specified criteria and have the appropriate due diligence. The Advisory Committee is a representative body made up of key stakeholders from across the LBF regions with an interest or skills and expertise in regional economic development.
Melissa Westcott | Local Buying Foundation Chair
Rachael Siddall | BHP
Greg Williams | Regional Development Australia – Far North
Louise Foote | Global Maintenance – USG
Anita Kuss | UniHub SG
Kiara Johnson | KSG Consulting
Acknowledgement of Country
The Local Buying Foundation acknowledge the Traditional Owners of the land where we work and live. We pay our respects to Elders past, present and emerging.
We celebrate the stories, culture and traditions of Aboriginal and Torres Strait Islander Elders of all communities who also work and live on this land.