A partnership between the Local Buying Foundation, BHP and in Qld – BMA, Trading Tracks is delivering business support to Traditional Owners and Indigenous businesses in the regions the Local Buying Foundation operates.
Trading Tracks aim is to help build strong, sustainable Indigenous businesses. The program is leading the way in assisting Indigenous businesses by providing workshops, mentoring programs, networking events, information about business support services, and more.
Service providers who have knowledge and understanding of Indigenous businesses are engaged to deliver the Trading Tracks program. For more information in your region, contact the service providers listed below.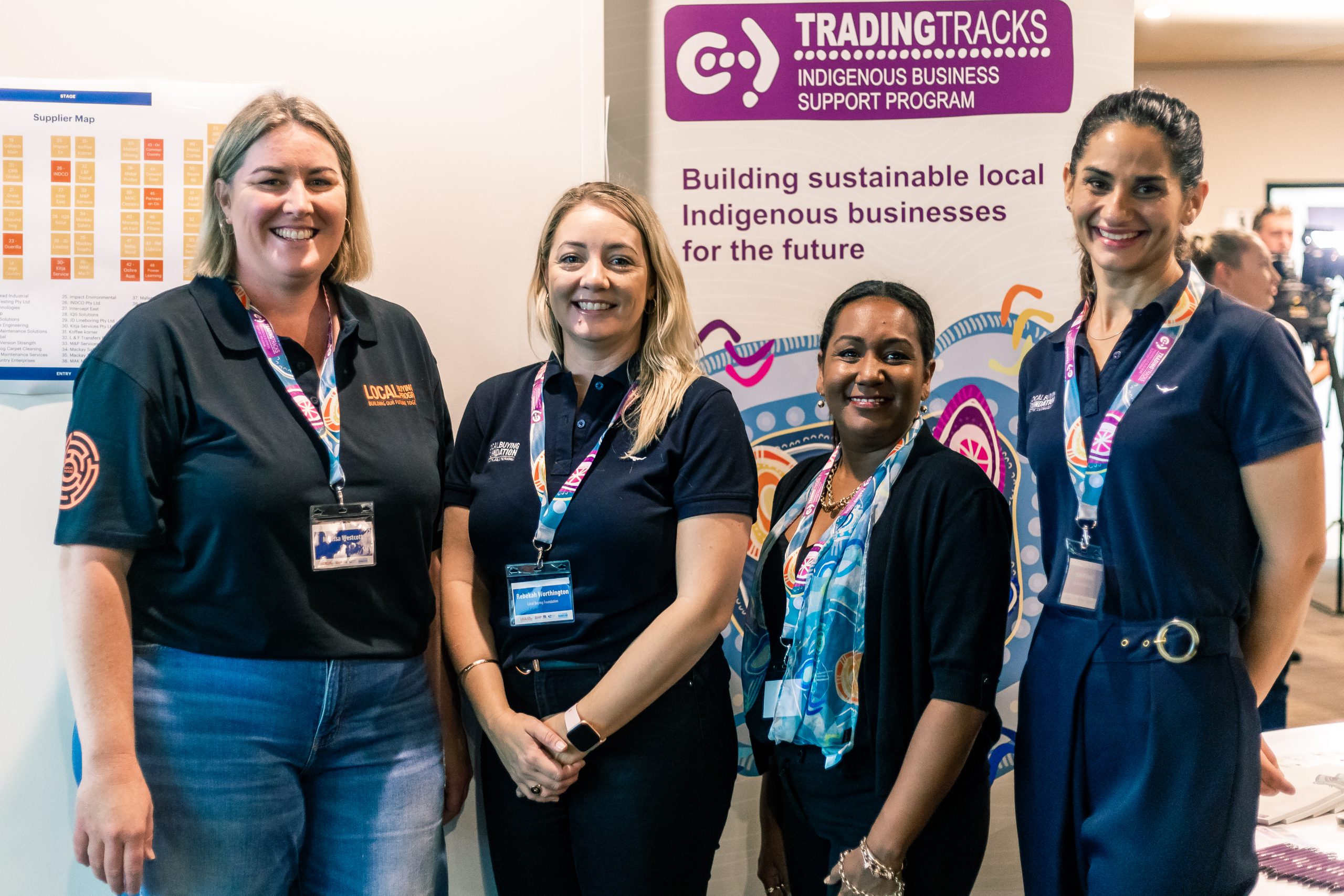 TRADING TRACKS service providers
Acknowledgement of Country
The Local Buying Foundation acknowledge the Traditional Owners of the land where we work and live. We pay our respects to Elders past, present and emerging.
We celebrate the stories, culture and traditions of Aboriginal and Torres Strait Islander Elders of all communities who also work and live on this land.